The Launch of
SaaS Management

2.0
Find out what the buzz is about
Three Components for SaaS Management 2.0
Trusted by the world's leading companies
SaaS Management is Changing
Keep up with the latest trends in a fragmented market​
Updated 2023 Buyer's Guide
Curious about SaaS Management in 2023? Check out this Buyer's Guide to get the latest insight into the increasingly fragmented SMP market.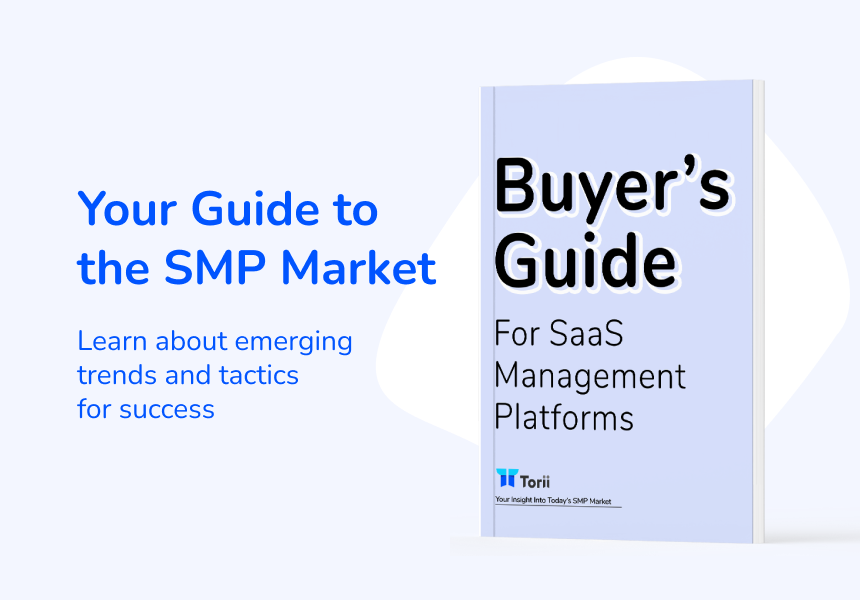 Hands on learner? Get a trial of Torii to see for yourself what an Open SaaS Management Platform can do. 
See The Latest Torii Updates
Check out the latest advances in Torii's: 

"Anywhere I go, any job I take, they're likely going to hear me say 'I need Torii' because it's part of my core observability and SaaS management practices. It would be challenging for me to work as efficiently without Torii."


"Torii's workflows are great. They allow me to automate my daily tasks and save a lot of time, not to mention helping me have a better work/life balance."
Service Desk Technician, Omnipresent

"If you have 10+ SaaS apps in your organization and are spending too much time managing them, it's definitely worth getting Torii. Torii is more than just a SaaS Management tool— it has endless opportunities.

Senior Manager of IT, Article
Check out Torii's on-demand webinar "Automate More Than Just Employee Onboarding and Offboarding."
Trusted by IT for SaaS Spend and SaaS Ops Management