Co-Create the Next Era of SaaS Management
Build atop Torii's open API, integrate your external systems, share innovations, and collaborate with other developers.
The SaaS Management Platform for Builders
Join the Developer Community
Augment Torii to create any feature you imagine, collaborate, and share innovations. Gain access to guides, code samples, documentation, and the API explorer. The future of SaaS Management, co-authored by you.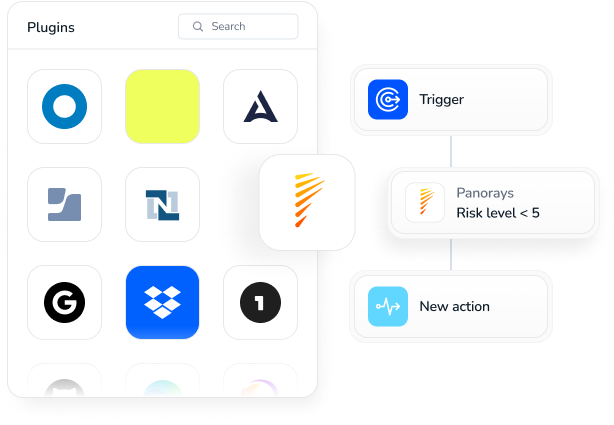 Explore the Plugin Marketplace
Integrate key data from core systems for better visibility into security, finance, and more. Get real-time insights from external systems thanks to embedded widgets and build nuanced workflows based on that data. Extendibility, unleashed.
The Torii Developer Community is a huge asset for Torii customers, and you don't actually have to be a developer to take advantage of it. For smaller IT Teams in particular, the Developer Community is incredibly beneficial in reducing common pain points by providing documentation, resources, and support to help you through the development process. Basically, you don't have to go it alone.
Director of IT, AkitaBox​
I was shocked when I saw Torii's Plugin Marketplace. It's incredible. The ability to seamlessly connect our security system to Torii and not only view its data but act on it is going to be tremendous in forging a connection between our chief information security officer (CISO), the rest of our security team, IT team, and Torii. Today, our CISO is working in a silo, so being able to unify all of our SaaS systems, insights, and actions will bring our SaaS management and teamwork to the next level.

Head of Global Procurement, Hibob
Leverage Torii's Open API
Innovate On Your Terms. Don't wait—create your own features, applications, and integrations effortlessly with Torii's open API. Creativity, unlocked.
Join the future of SaaS Management.
Trusted by IT for SaaS Spend and SaaS Ops Management