The Distributed SaaS Management Platform
SaaS management is a team sport. Empower your organization with the end-to-end platform that discovers every app, reveals cost-saving insights, ensures collaboration, and automates SaaS Ops. 
The Most Comprehensive Discovery
Gain the most accurate and up-to-date view of your SaaS stack and software licenses from the largest variety of data sources.
Spend mapping
Application discovery
Subscription discovery
Plug and play integrations
Gain control of your applications, manage user access and audit permissions of third-party tools directly in Torii
Identity management
Enterprise platforms
Financial software
Browser extensions
Torii maps, tracks, and optimizes your SaaS spend by connecting to ERP, accounting, and reimbursement systems. Our spend insights, recommendations, and threshold alerts help you reduce SaaS costs
Spend monitoring and optimization
SaaS renewals and vendor management
License rightsizing
Chargeback and budget planning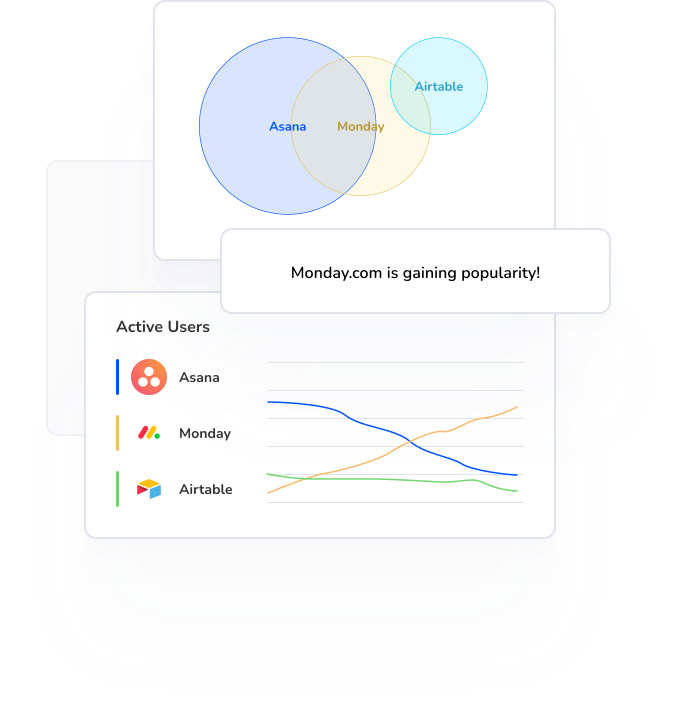 Rationalize and optimize every cloud application across your approved and Shadow IT portfolios
Compare user adoption over time across multiple applications
Profile security risk based on each application's permission sets
Identify overlapping users between similar applications
Compare license cost between similar applications
Powerful and Flexible Workflows
Manage your SaaS ecosystem at scale. Torii's fully automated and highly customizable workflows allow you to easily specify triggers and actions with any technical background.
License management workflows
Application catalog workflow
Contract management workflows
Employee lifecycle workflows
Security operations workflows
Now you can control, manage, and save money on the SaaS being used across your company. Discover what Torii can do for you.