Stop overpaying for SaaS subscriptions. Cut costs, monitor license utilization, and negotiate renewals with confidence.
Renewal Intelligence Center
Uncover Every Subscription
Say goodbye to surprise renewals. Uncover all your current subscriptions, both sanctioned and shadow IT. Stay up to date with real-time alerts for every new adopted app. Transparency, reenvisioned.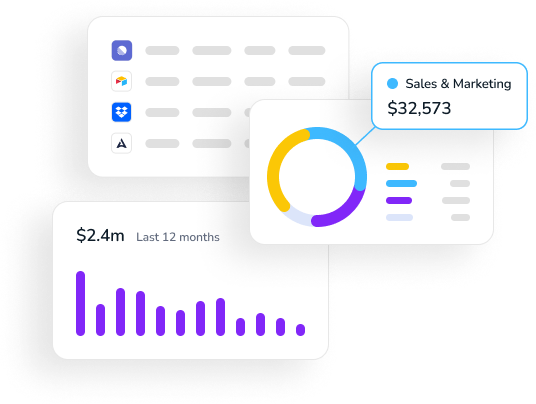 Benchmark your SaaS costs and rationalize your stack. Get the complete picture with deep insights on licenses, usage rates, and expenses. Cost management, elevated.
Optimize your SaaS stack with conditional cost-saving workflows. Automatically reclaim idle seats, close abandoned apps, and downgrade underutilized licenses. Financial efficiency, reimagined.
"Torii helps us understand our tech stack and license utilization. We make better business decisions on how to consolidate and eliminate tech and cut costs. It saves us a lot of guesswork."
Senior Manager of IT Ops, Hired
"Torii helped us rationalize our apps by identifying redundant tools and comparing usage. Right away, we saved thousands of every month."

IT Projects & Governance, Gorillas
"Torii is great for figuring out what apps people are using and identifying if there are better, cheaper alternatives." 
IT Operations Expert, sennder
Consolidate Redundant Tech
Boost productivity and cut costs with recommended comparisons of your similar cloud apps. Make informed choices via side-by-side evaluations, including costs, usage trends, and contract details. Insights, redefined.
Always be prepared with instant alerts for new subscriptions and upcoming renewals. Maintain transparency with a dynamic renewals calendar. Vigilance on autopilot.
Obtain a comprehensive view of monthly and yearly spend, broken down by department, application, and user. Anticipate upcoming needs, set license threshold alerts, and plan your SaaS stack accordingly. Finally, financial clarity.
Discover how much you can save.
Trusted by IT for SaaS Spend and SaaS Ops Management