Optimize SaaS Spending with Intelligent Oversight
Only pay for what you need with AI-powered insights, cost-saving recommendations, and custom built workflows.
SaaS Spend Management Center
Unmask Every SaaS Expense
Get notified of new SaaS expenditures. Break down costs by department, application, users, and more with automated chargebacks. Unlock true financial visibility for the first time.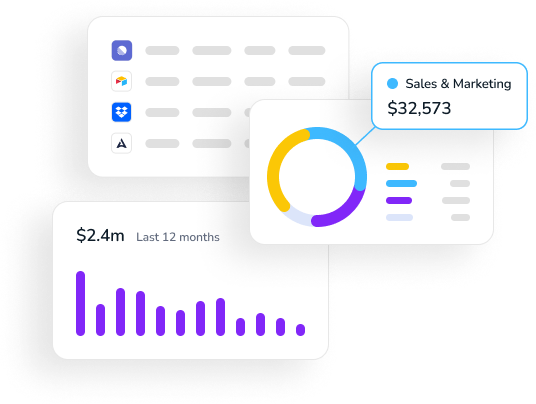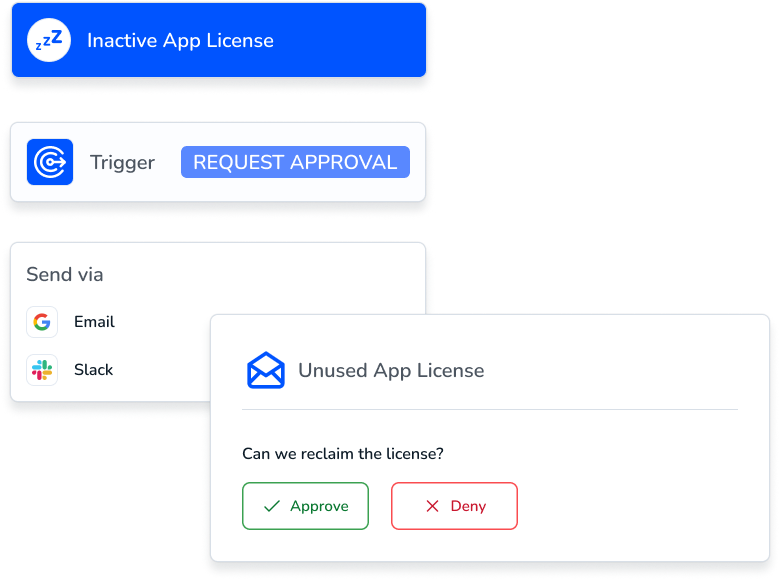 Utilize cost-saving workflows to right-size your tech stack. Automatically recover unused licenses, shut down abandoned apps, and downgrade underutilized licenses. License management that saves.
Purchase what you need without overpaying. Achieve substantial savings on renewals through license cost benchmarking, trend analysis, and more. Smart spending you can trust.
"Torii helps us understand our tech stack and license utilization. We make better business decisions on how to consolidate and eliminate tech and cut costs. It saves us a lot of guesswork."
Senior Manager of IT Ops, Hired
"Torii helped us rationalize our apps by identifying redundant tools and comparing usage. Right away, we saved thousands of every month."

IT Projects & Governance, Gorillas
"Torii was core to us being able to centralize all information relating to our SaaS contracts, costs, and usage. With Torii, we were able to get everyone on the same page." 
Senior Manager of Business Ops, Rock Content
Consolidate Redundant Tech
Boost productivity and cut costs with recommended comparisons of your similar cloud apps. Make informed choices via side-by-side evaluations, including costs, usage trends, and contract details. Insights, redefined.
Construct Your SaaS Strategy
Plan your SaaS stack with confidence based on unified insights. Integrate contract, usage, and financial data for actionable cost-saving insights. SaaS strategy, transformed.
Obtain a comprehensive view of monthly and yearly spend, broken down by department, application, and user. Anticipate upcoming needs, set license threshold alerts, and plan your SaaS stack accordingly. Finally, financial clarity.
Discover how much you can save.
Trusted by IT for SaaS Spend and SaaS Ops Management