Join the SaaS Management
Revolution
Innovators choose Torii to automate their IT operations
hhpberlin Eliminates Shadow IT, Saves 500,000+ Euros, & Proves Compliance​
For over twenty years, hhpberlin has been pioneering the next generation of fire engineering. With their team of over 200 experts and suite of customized fire protection concepts, hhpberlin provides customers with safer, more sustainable engineering methods to build with confidence.
Article Eliminates Shadow IT, Optimizes SaaS Stack & Spend
Article is a direct-to-consumer furniture and decor company that provides customers with modern, stylish, and well-priced goods straight to their doors. With over 850 employees, it has shipped more than 1.5 million orders to customers in the U.S. and Canada since its launch in 2013.
Omnipresent Saves IT Time, Improves Compliance and Eliminates Wasteful Spend
Omnipresent helps businesses onboard new hires, retain, and offboard employees, no matter where they're located. Companies use Omnipresent's intelligent automation platform and expert support to generate compliant employment contracts, process international payrolls, manage localized benefits and more, freeing HR teams to focus on attracting and developing the best people.
Lunchbox Discovers 4X More SaaS Apps, Saves $430K in Licenses
Lunchbox is the go-to online ordering and guest engagement system for more than 5,000+ industry leading restaurants, including Firehouse Subs, Papa Ginos, Bareburger, and more. The company employs over 150 people worldwide.
How Heap solves SaaS spend, Shadow IT, and operational challenges
Heap is a leading digital insights platform that gives businesses a 360-degree view of their customer journeys and delivers "better insights, faster." Founded in 2013, Heap serves more than 8,000 businesses in their pursuit to build and improve digital experiences for their customers.
How Torii helped Paxful save over $715,000 in SaaS licenses
Paxful is changing the world of finance one Bitcoin at a time. Established in 2015, this growing business powers a peer-to-peer Bitcoin platform with over 10 million users around the world.
How Smallpdf's lean IT team used Torii to save time and reduce risk
Smallpdf is an international software company that provides easy-to-use tools to make document management and contract signing simple. Founded in Switzerland in 2013, they provide a simple, secure, and reliable answer to the world's PDF challenges.
Productboard saves 2,000 hours on SaaS management, onboards new hires without clicking even once
Productboard's mission is simple—help companies make products that matter and get the right ones to market faster. Over 6,000 companies use Productboard's innovative product management platform to better understand what their users need, prioritize what to build next, and align everyone around their roadmap.
CD Baby Automates SaaS Management, Saves Money and Empowers Employees
CD Baby is a leading online distributor of music for independent artists. Tens of thousands of musicians rely on CD Baby to sell their music through 150+ streaming and download services, including Spotify, Apple Music, TikTok, Pandora, YouTube, Amazon, and Deezer.
Gorillas' SaaS Visibility & Automation Support Lightning-Fast Growth at Scale
Gorillas is an instant, on-demand delivery startup that is disrupting the industry. With a mission to create immediate access to essential needs, the company promises delivery in minutes from grocery cart to customer location. Users of the Gorillas app can access more than 2,000 essential items at retail prices.
sennder Cuts Onboarding Time by 70%, Eliminates Runaway SaaS Costs
sennder is Europe's leading road freight logistics partner, with 1,000+ employees and more than a million completed shipments. The company's proprietary technology digitizes, automates, and simplifies road logistics, and brings a new level of transparency, flexibility, and reliability to the industry.
Hired illuminates Shadow IT, simplifies its SaaS stack, and saves money with Torii
Hired is a leading AI-driven solution that matches tech and sales talent with innovative companies. Founded in 2012 and backed by global HR leader The Adecco Group, it combines intelligent job matching with career counseling to help people find jobs they love.
Payoneer gains clarity over SaaS apps used by 2,000+ staff with Torii
Payoneer became one of the first adopters of a new category of SaaS Management tools having deployed Torii in 2016.
Cloudinary saves time and drives team productivity with Torii
Cloudinary is a cloud-based digital media management platform that helps users more easily create, manage and deliver media assets across any browser, device and bandwidth — at scale.
Rock Content saves more than $1 million
Using Torii, Rock Content rationalized their SaaS applications usage, saved more than a million dollars and reduced IT hours by 75%.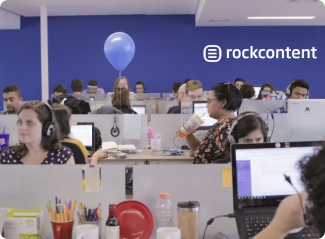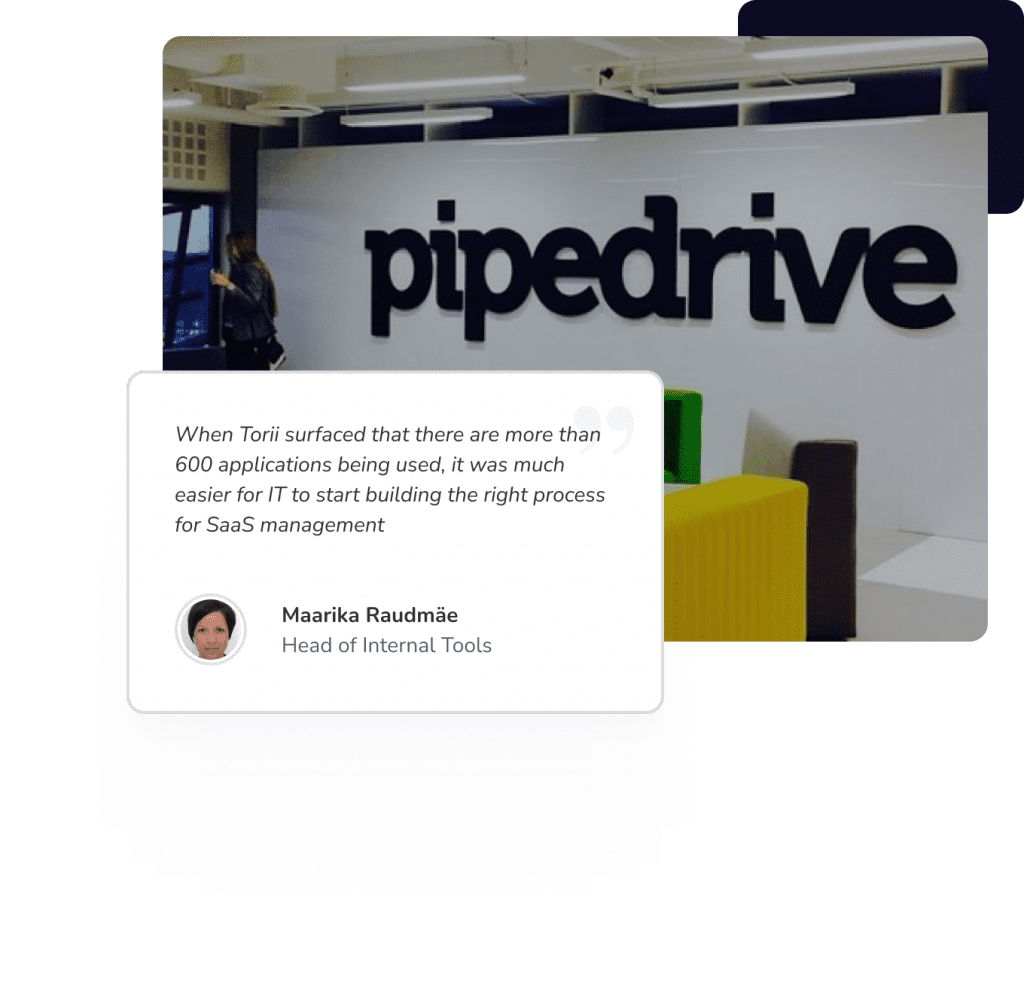 600 apps surfaced on Day 1
For Pipedrive, employee offboarding used to be a manual process. IT had to reach out to app owners individually and ensure each account is actually closed. Working with Torii, offboarding is now on the way to becoming a fully automated process.
"Torii works exactly how you would want an ideal SMP to work. The data it provides is extremely accurate. You can see every SaaS tool you have, how they're being used. It's really helped us simplify our SaaS stack and save a lot of time and money."
Michele Chan, Senior Manager of IT Operations, Hired
AppsFlyer changes future software use worldwide with Torii
Prior to Torii, AppsFlyer could not put a precise number or a cost to what tools it was using. In the first months, the company saved thousands of dollars by rationalizing software spend and usage. And Torii has become a foundation for annual software budget planning
It's one of the best SaaS experiences I've had.
A solid platform to monitor all the other platforms.
"Torii works exactly how you would want an ideal SMP to work. The data it provides is extremely accurate. You can see every SaaS tool you have, how they're being used. It's really helped us simplify our SaaS stack and save a lot of time and money."
Hired's Senior Manager of IT Operations
Now you can control, manage, and save money on the SaaS used by your company. Let us show you what Torii can do for you.